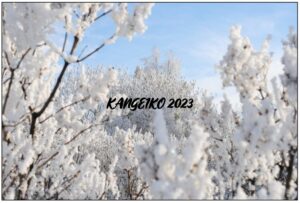 Kangeiko = Cold Training. Every January, we come together for one week in the cold of winter and train every day. This is a tradition in Shotokan. It is a time we reset our minds and spirit and dive into our training with renewed excitement for the year.

Kangeiko training is Monday, January 23rd through Friday, January 27th, 5:30 – 7:30pm.

All ages/belts are welcome.

Please bring water bottles, a mouthguard, and mitts.

There will be a small break during the kangeiko training around 6:30. We want you all to train every day for the entire time, but understand this may not fit your schedule. Please come when you can, and let Sensei or a Senpai know if you need to leave early that day.

 

If you have any questions, please ask Sensei Tina or me.